When I started these blogs I said it wouldn't last very long and I would become bored of them, it seems that have slightly happened as I forgot the other week completely.  Anyway, to compensate I will be showing you my last 7 days using the media of photograph … Ready? lets go
Saturday 26th September
It was the big one England vs Wales in the Rugby World Cup, I stayed in that night, here is a very sheepish looking Bailey dog, he was just as nervous about the game as I was.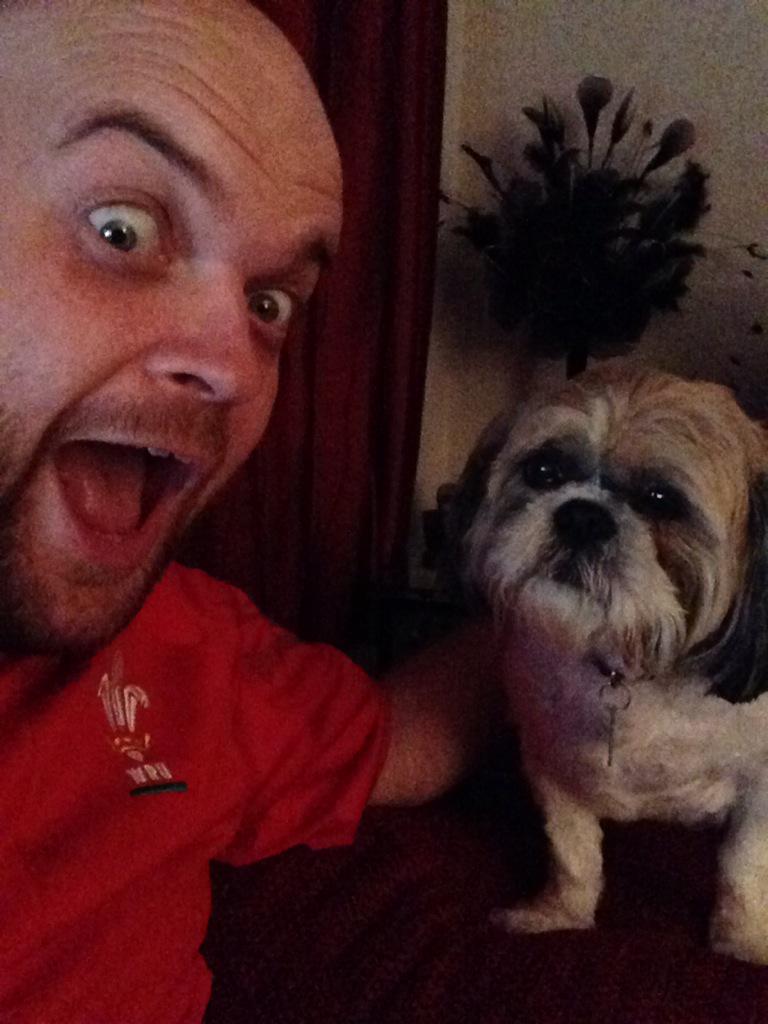 Sunday 27th September
This is what happens when I don't go out the night before, I spend to much time on photoshop, a large amount of people thought this billboard was real thing, think I fooled myself too, good work Craig.
Monday 28th September
Two pictures during this day. On the left we have the brand new DJ speakers, see a previous blog about their story and to the right, apparently the greatest picture ever taken of Rhyl Railway Station, not my words.
Tuesday 29th September
I'd worked out I had not had a beer for 10 days and I had a neatly trimmed beard, normality was restored, beard is still neatly trimmed.
Wednesday 30th September
Here is me with the lovely Diane Youdale, she was Jet from ITV's Gladiator's in the 90s, she is now a Psychotherapist and Fitness instructor, we did some radio, laughed a lot and did more radio, great fun.
Thursday 1st October
Just look at that sky, just look at it … Amazing, sooo many colours. Autumn looks amazing and oddly too much like the summer we didn't have.
Friday 2nd October
Today was my sisters 30th birthday, probably should of took some pictures but I didn't so here is a picture of me with a nicely trimmed beard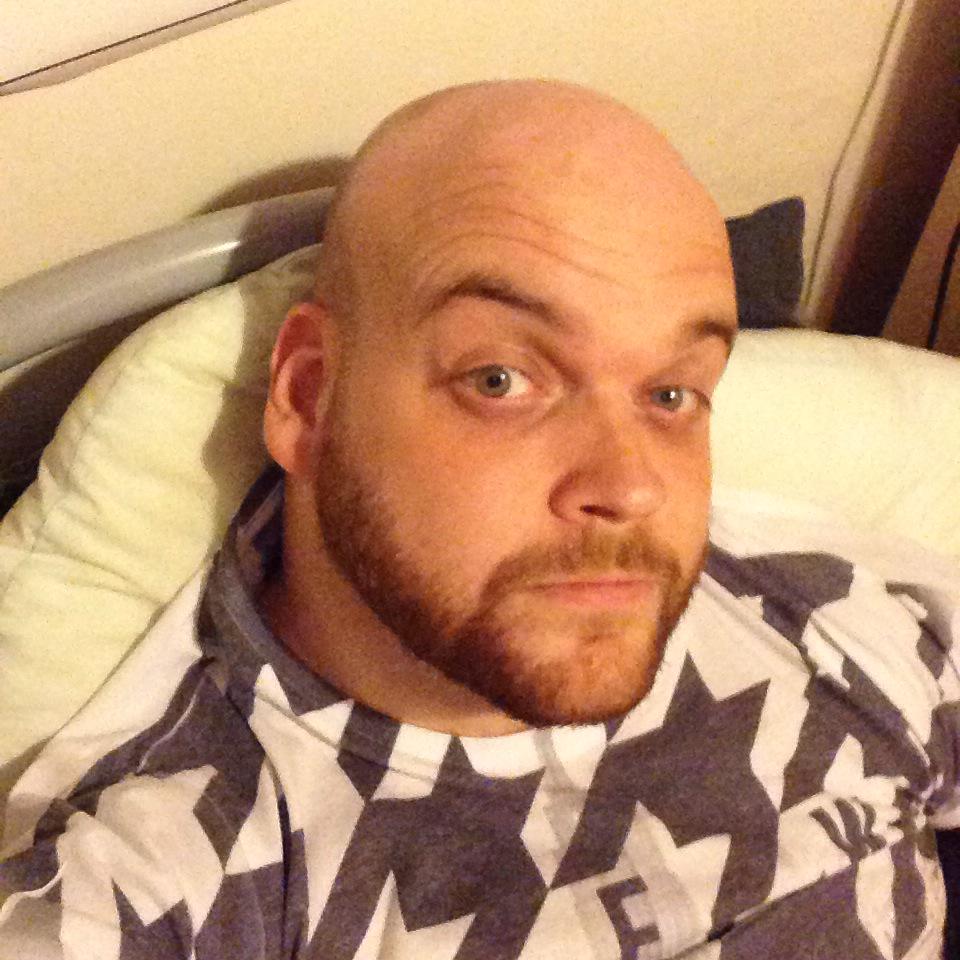 Saturday 3rd October
And finally … there is not much more I can say than … DJ'ed at a birthday party, England lost in the rugby and a stripper turned up … great day.
And there you have it … My week summed up in 8 pictures instead of 7
Share this post now